Calendar of Special Events
February 12, Monday: Opening Ceremonies 2018 NSC ADS Olympics

February 12-23, 2018 Naperville Senior Center Adult Day Services Olympics
February 14, 1:30 pm: Ash Wednesday Ashes Distribution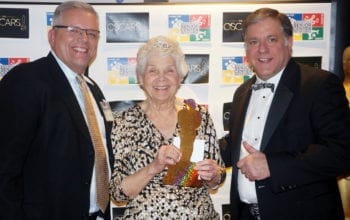 February 21, 2:30 pm: Pet Therapy featuring Duke
February 28, 2:30 pm: Pet Therapy Featuring Duke
March 6-7, 2018 NSC Oscar Awards
March 7, 2:30 pm: Pet Therapy Featuring Duke
March 14, 2:30 pm: Pet Therapy Featuring Duke
March 15, 5:30-7:30 pm: Third Anniversary Celebration
March 21, 2:30 pm: Pet Therapy Featuring Duke
March 28, 2:30 pm: Pet Therapy Featuring Duke
Always Fun or Useful Senior Center Activities for Members and the People Who Love Them!
Throughout the year, our Senior Center Calendar includes daily events, which makes it fun for our Members, staff and guests. We have seasonal events for seniors, including birthday celebrations and holiday parties like…
Talk Like a Pirate Day
Valentine's Day
Happy Thanksgiving Nurf Gun Turkey Shoot
Happy Halloween Parade
Deck the Halls Decorate for Christmas
Wear Something Pink Week
Oscar Awards for All
Field trips to fun places including Colonial Cafe, the Dollar Store, Fall Foliage at Morton Arboretun and Th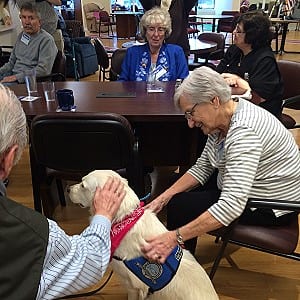 e Healing Fields of Honor at Rotary Hill in downtown Naperville!
Activity Schedules:  Sample of a weekly activity schedule.
ALL EVENTS at Naperville Senior Center Adult Day Services unless noted.
Download our INTAKE PACKET and call to schedule your FREE TRIAL right now!