If you are a caregiver to a senior loved one, you know that you have to invest a lot of time to make sure you are taking care of their needs. Meals, hygiene, doctor's appointments, other activities…someone has to make sure it all gets done. In a recent blog (http://www.napervilleseniorcenter.com/caregiver-respite-4-ways-make-time/) we talked about ways you can take time for yourself, whether it was getting to the gym, spa or out with friends.
But what about the rest of your family life and your work life? Have they been pushed to the back burner?
Focus on your family.  Whether it's a 'date night' with your spouse/significant other or an activity with your kids, make time for them. Go to the zoo or museum as a family. Or get in a round of mini-golf or laser tag. Do something where you can connect as a family. Make sure your children know you are there for them, no matter what. Even though you want/need to spend time with their grandparent, that doesn't mean you are not a phone call away – or can be home soon enough to help them with a problem.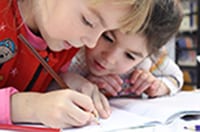 But this is also a time to teach your kids some independence.
Clothes.

Let them pick out their clothes for school the next day. It's all up to them.

Lunches.

Maybe you buy the food for lunches, but everyone has a hand in packing their lunch bags. Make it a fun activity that everyone gets involved in.

Homework.

Set a schedule with respect to when you will be available to help with that. Split it up between yourself and your spouse by subject or by day so everyone is working together.
Focus on your career.  According to AARP, sixty-one percent of caregivers who are 50 and over also have full-time jobs. At that age, you have spent significant time working on your career, whether you are moving up the corporate ladder, are an integral part of a small office or have your own business. Whether it is your passion or you do it simply because you need the money, you are working for a reason. You need to give your job – and the other people at the company – the attention they deserve. Stop putting the promotion off because you take care of Mom, go for it!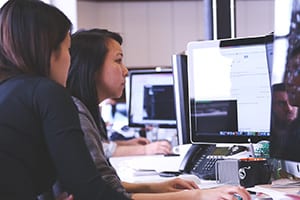 There are many ways to make your life a little less stressful while you are working, including:
Ask if you can work from home periodically. Many companies will let their employees telecommute, depending on the type of position. You can save quite a bit of commuting time by being able to work from home, time that you can spend with your senior loved one, taking care of your family or yourself!
Change your work hours. Is your work day flexible? Can you start a little earlier or later so can better care for your loved one (and your family or yourself!)? Again, some companies have flex hours based on the needs of the employee.
As the old saying goes, 'If you don't ask, the answer is always 'no'.' So have a conversation with your employer to see what you can do so you can be fully productive but still have the time to be a caregiver. Be prepared with options on how you will increase your productivity. Many employers will surprise you as they may have the same situation in their own family.
It is hard being a caregiver when you have other responsibilities to your family, your career and yourself. That is one of the reasons Naperville Senior Center Adult Day Services is designed for; to create a 'home away from home' for your senior loved one AND give the caregiver, you, time to yourself. Whether you need time to be more productive at work, help your kids with their homework, get them to after-school activities or take time for yourself, we provide a safe, fun environment for our Members.
Each day Members spend time socializing, verbalizing, improvising, evangelizing, visualizing, exercising, having fun, and a host of other activities to provide mental and physical stimulation.
Call to action: to learn more about how NSC can provide a respite for you and a great social environment for your loved one, contact our Certified Occupational Therapy Assistant, Theresa, at 630.857.3017. You can also schedule a tour to see what they have to offer and understand the Naperville Senior Center experience, "Home Away From Home."