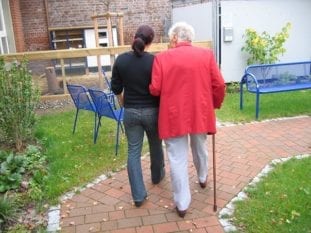 Out of all the tasks a caregiver has to do in the day, setting and maintaining healthy boundaries can be the toughest thing. How can you say no to the person who raised you? Unfortunately, because setting boundaries is so difficult, many caregivers end up overworking themselves physically and emotionally in order to avoid having hard conversations. Even worse, many go to extremes, allowing themselves to burnout completely before establishing some healthy rules in the house.
Though it would be nice to have a master list of boundaries to set, no such list exists. The boundaries you need to set completely depend on your needs, your senior's needs, and what's going on in your lives. So in order to understand what boundaries you personally need to set, you really need to start focusing on your feelings.
What makes you feel overwhelmed? Maybe your mother refuses any outside help and that puts all of the caregiving duties on you. Maybe dad moved in and is trying to regain his old "head of the household" title. If it makes you upset, it's a problem.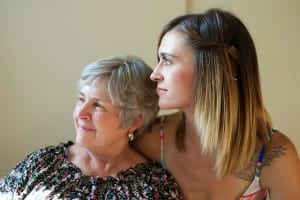 The best way to combat boundaries issues is to have a conversation. Explain how your life has been getting stressful and the ways you need to be accommodated as both a caregiver and a family member. Remind them that you need time for yourself, just like you did before you became a caregiver. Odds are they will understand. If they don't, then keep trying to explain. It may take more than one conversation, so don't feel that you have to push it all at once.
The important thing to remember is that you deserve to feel safe, loved, and cared for. Being a caregiver doesn't take those needs away. That is one of the things Naperville Senior Center Adult Day Services is designed for; to create a 'home away from home' for your senior loved one AND give the caregiver, you, time to yourself. Whether you need time to be more productive at work, help your kids with their homework, get them to after-school activities or take time for yourself, we provide a safe, fun environment for our Members.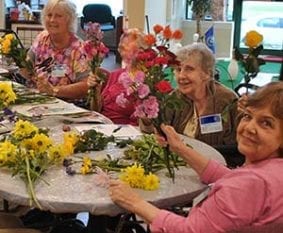 Each day Members spend time socializing, verbalizing, improvising, evangelizing, visualizing, exercising, having fun, and a host of other activities to provide mental and physical stimulation.
Call to action: to learn more about how NSC can provide a respite for you and a great social environment for your loved one, contact our Certified Occupational Therapy Assistant, Theresa, at 630.857.3017. You can also schedule a tour to see what they have to offer and understand the Naperville Senior Center experience, "Home Away From Home."